Customize your Morocco tours...
Everyone has unique preferences and interests. Our goal is to plan YOUR trip of Morocco according to your budget, the duration of your journey, and the aspects of Morocco you desire to experience. Just let us know the dates of your visit, the size of your group, and the sights and activities you desire. We will create for you a trip that you will never forget.
Your driver will come and pick you up from any Moroccan airport or riad (Fez, Marrakesh, Ouarzazate, Casablanca, and other locations) in a comfortable, air-conditioned, 4×4 Toyota Land Cruiser and take you to your desired destinations. Although you will be provided with an itinerary, you will have the freedom to make stops wherever you please and travel at your own leisure.
With us, you can explore and experience everything Morocco has to offer, including camel crossing the Sahara desert dunes, laying under the stars in the Sahara, camping in Berber tents, climbing the high Atlas Mountains, basking on the gorgeous Atlantic coast, and exploring the historic imperial cities.
Please review our suggested excursions to Morocco for travel inspiration. Tours may range in duration from one day to several weeks and may begin at any time of day, on any day of the week, and in any location in Morocco. All of our visitors are provided with airport transfers.
Your private tour of Morocco includes air-conditioned 4×4 Toyota Land Cruiser transportation, all fuel costs, and the services of a local driver/guide.
The price will vary based on the following variables:
If you are interested in booking a Morocco tour with us, we will provide you with a detailed itinerary and an invoice with payment information.
All quoted tours require up to 25% deposit to be confirmed. Payment is due four weeks before departure. Tours booked less than one month before departure must be paid in full at the time of booking.
We accept bank transfers, checks (payable in U.S. dollars), and all major credit cards including Visa, MasterCard, American Express, and Discover. We also accept payment via PayPal.
Please contact us for a free estimate of your desired itinerary based on the number of travellers, travel dates, and desired destinations.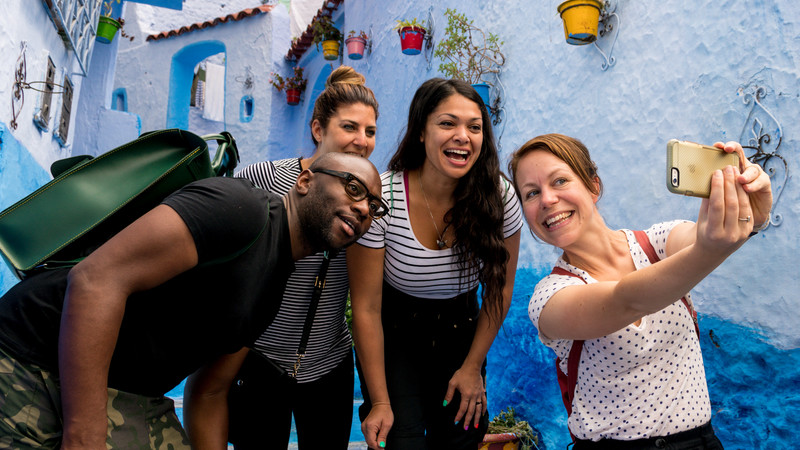 Our company is well-known for its quality of service.