Top 10 Things to Not Do in Marrakech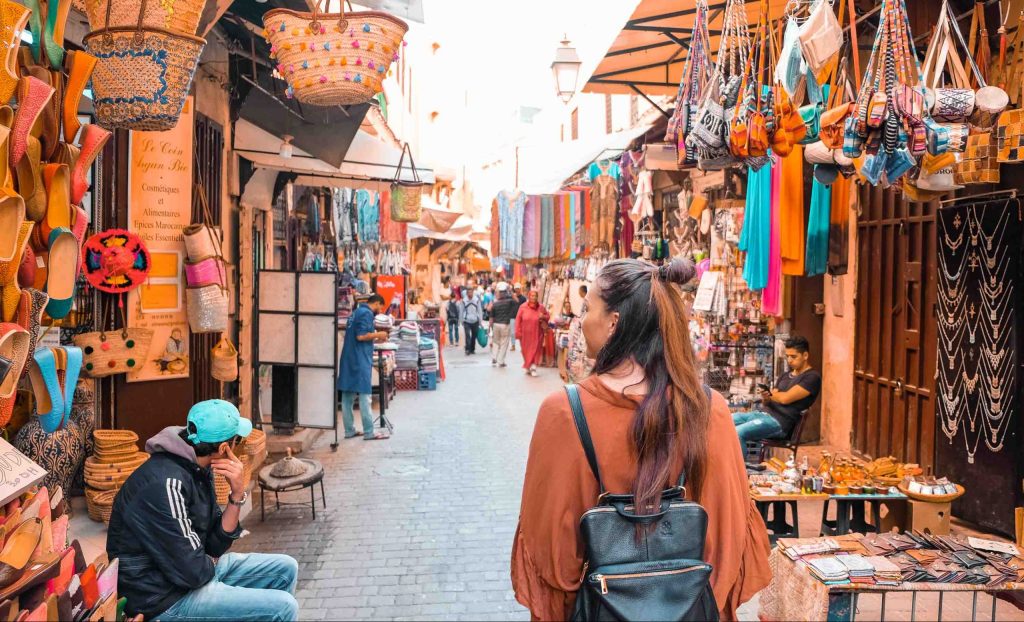 Top 10 Things to not Do in Marrakech is a captivating destination that offers a variety of attractions and activities for all types of visitors.
 Despite the fact that this exotic and vibrant city attracts a broad variety of visitors with varying budgets and interests, there are certain things that travelers should avoid in order to have a wonderful vacation.
A journey to Marrakech is filled with exotic sights, noises, scents, and flavors. Keep a few dos and don'ts in mind if you're visiting this Moroccan destination in order to prevent the inevitable overload.
Here are the most top 10 Things to not Do in Marrakech:
1. Don't Get Taken by a Street Guide
You will come across a variety of hospitable, ready-to-assist locals eager to show you around. The majority, however, are opportunistic scammers.
 It is best to avoid these street guides, as they can be intimidating and persistent.
2. Avoid Being Swindled by Taxi Drivers
Plenty of drivers overcharge travelers with non-meter-based fees. When entering a taxi, you must appear assured and knowledgeable. 
This "taxi mafia" will take advantage of you if you are too accommodating. You do not wish to appear impolite or to insinuate that you are suspicious of them.
3. Don't Pay the First Price Offered
Third on our list of 10 things to avoid in Marrakech is paying the first price offered. Morocco is known for its vibrant souks (local markets) that offer a variety of goods. 
From traditional apparel and footwear to spices, lamps, tea sets, and leather products, Morocco's souks are a veritable treasure trove. 
It is difficult to refrain from stocking up on souvenirs and gifts to bring home. Actually, prices are reasonable, but only if you recall to negotiate.
 In Morocco, haggling is a significant aspect of commerce, and vendors set inflated starting prices with the expectation that the final price will be reduced.
 There is no firm and fast rule regarding how much to pay, but it is essential to negotiate any price.
4. Don't Wear Babouche on a Busy Walking Day
Among the must-buy items in the souks of Marrakesh are the multicolored traditional Moroccan footwear known as babouche. 
It takes several uses for the shoes to conform to your foot and become comfortable. Therefore, it is not advisable to wear brand-new shoes on a busy day.
5. Don't Feed the Snake Charmers
They will demand payment to remove the snake from your neck or encourage you to take a photograph. Once you accept it, the cost can be exorbitant. Try to avoid interacting with these snake charmers, or be prepared for aggressive sales tactics.
6. Don't Shop Without Change
Although there are ATMs in Marrakesh and credit cards are accepted at upscale hotels and restaurants, this is primarily a cash-based society. 
Keep change on you, as "sorry, I don't have change" is a common sales tactic used by souk merchants and taxi drivers.
7. Don't Forget You're in a Muslim Country
Respecting the culture of the host country is essential. No one is requiring you to don a headscarf or participate in Islamic practices.
 Morocco is a moderate nation. Nevertheless, it is prudent to dress conservatively. Keeping this in mind will prevent women from inviting unwelcome sexual harassment.
8. Don't Leave the Immigration Paperwork to the Last Minute
Please note that you will be required to complete immigration forms upon arrival and departure.
 The paperwork is straightforward, but immigration lines at this relatively small airport can be lengthy, so complete your paperwork in advance.
9. Don't Forget to Learn a Little French or Arabic
Before you arrive, take the time to acquire some essential phrases in French or Arabic. The effectiveness of pleasantries in placing people at ease is substantial. 
Most will be impressed by your efforts to speak their language. Google some fundamentals before you leave.
10. Don't Let Your Guard Down
Last on our list of 10 things to avoid in Marrakech is letting your guard down. It takes courage to navigate the streets, squares, and disorienting lanes of the Marrakech medina,
 and you should always keep your senses about you. 
For the uninitiated, the hubbub of street life can be overpowering. It is essential to schedule leisure each day, such as a hammam cleaning, in order to relax.
Morocco Travel Blog Top 10 Things to Not Do in Marrakech Top 10 Things to not Do in Marrakech is a captivating destination that offers
Read More »